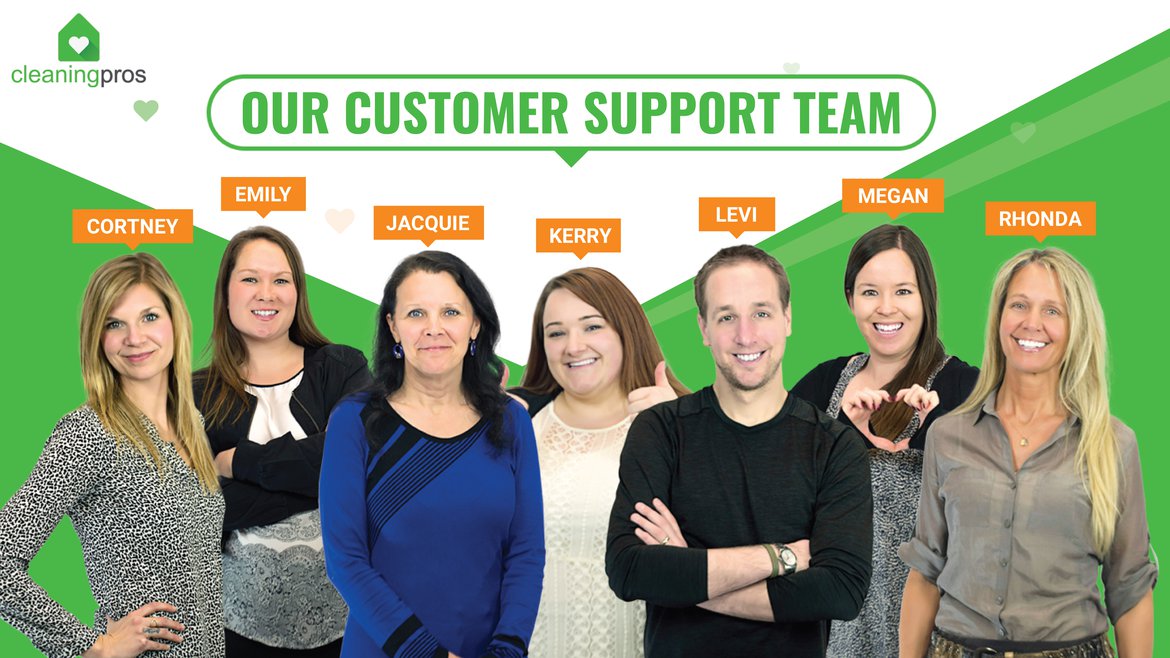 We've Been Called Crazy For Offering This Guarantee
Really, we have! A money back guarantee is rare in this industry, especially with no strings attached. Since house cleaning is such a dynamic task, and every customer may have different things that are important to them, mistakes are more commonplace than in other industries. This doesn't have to be a bad thing, though, if handled correctly by the company.
So, How Does The 200% Guarantee Work?
The First 100%: Let Us Try & Fix It
If you are unsatisfied with your service, please let us know within 48 hours of the service in question. We will send a Pro-Cleaner back to handle any issues, free of charge - no questions asked.
The Second 100%: Your Money Back
If you are still unsatisfied with any aspect of our service after your re-clean, just let us know within 24 hours of the re-clean. We will credit your FULL appointment cost back. You shouldn't have to pay for a service you are not completely satisfied with.
Why We Do This:
When you spend good money on a service that doesn't meet your expectations, it can instantly fill you with dread and anxiety (we've all been there). It's stressful not knowing if the company will make things right. When customers contact the company, they are already on the defensive. This isn't a good place to start the conversation - for the customer or the employee.
Instead of trying to create a bunch of policies and rules, we introduced a simple guarantee that gives power to our customers. Because of this policy, we hope that when unsatisfied customers do call in to complain, the experience can be a positive one. Customers need to understand that companies aren't perfect, and companies need to make it easier for customers to get a resolution. This makes for happier customers and happier employees!
Frequent Questions:
Is The Guarantee Really That Simple?
Yep! There is no small print. It works exactly as described. If there ever is an issue, feel free to email our CEO, Levi, at [email protected]. He is very adamant about this guarantee and will work hard to get it right.
Doesn't This Policy Get Abused?
Truth be told, it does, but not as often as you would think. We believe that the majority of people are honest and trustworthy, and it's true. It doesn't happen that often, but in most of the cases where we end up giving a customer's money back, we are the ones to blame. Our team is trained to admit their mistakes and make it right. 
What Is Love?