7 Ways Cleaning Companies Will Change Your Life!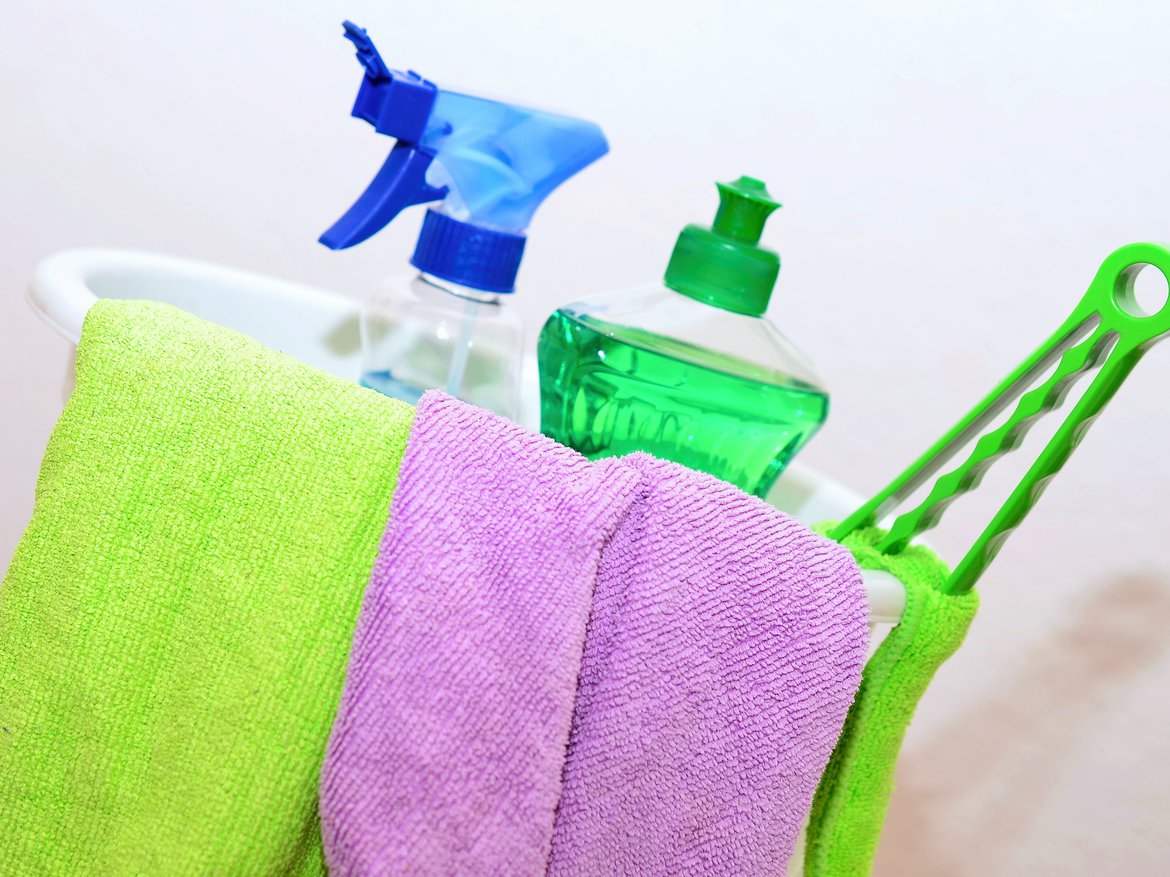 Are you considering hiring a cleaning company for your home? Great! There are so many benefits to using a cleaning service to spruce up your home. It's an investment in your home that pays off in so many ways - here are just a few!
1. You'll have a cleaner home
I know - this sounds like a pretty obvious one, right? Not so fast! 
One thing I notice when going into other peoples' homes is they become "blind" to certain messes. Many people don't notice things like dusty baseboards, grimy bathtubs, or cobwebs in the corners. I'm even guilty of it! 
Hiring a cleaning company means a professional with a keen eye will spot and clean problem areas you typically miss. No more worrying if your guests will notice the dusty window blinds or greasy kitchen backsplash!
2. You'll have more free time
According to Statistics Canada, the average Canadian spends almost an hour and a half every day on household chores. This means we're spending around 10.5 hours each week cleaning our home! 
Imagine what you could do with an extra 10 hours every week: read a book, sleep in a little on the weekends, spend more time with your family, or binge watch your favorite television shows!
3. You'll never do your least favorite chores again
Many cleaning companies (like us!) allow you to choose which chores you want completed. This is also a great way to save money - only pay for the hours you need to tackle the chores you just can't stand!
If you don't mind sweeping floors, but dread tackling the bathroom, no worries! We can take care of what you need done, and leave the rest to you!
4. Your home will be ready for unexpected guests
Do your friends or in-laws like to "pop in" unexpectedly? Did your kids plan a sleepover at the last minute? No problem! 
Having a regular cleaning appointment means your home is ready for guests whenever they arrive. Instead of scrambling to pick up clutter, wipe off counters, and hide your kids' toys, you can relax and enjoy the surprise visits!
5. You'll save precious space in your home
Cleaning supplies can take up a lot of precious storage space in your home. Using a cleaning service means they bring the supplies to your home, and take them when they leave. No need for storing vacuums, mops, brooms, buckets, and a cupboard of cleaning products! 
If you live in a small apartment or loft, using a cleaning company can be both affordable and a great way to free up closets and cupboards in your space!
6. Your holidays will be much less stressful
The holidays are a busy and stressful time for many of us, with the extra planning, parties, cooking, and guests staying over. Hiring a cleaning company is a great idea for before and after your next holiday party! They will make sure your home is sparking clean before your guests arrive, so you can focus on fun things like cooking, decorating, and spending time with family.
After the parties are over and the guests head home, they can come back and get your home back to normal. Many cleaning companies also offer gift cards, which make great gifts for friends and family who could also use a little extra help during the holidays!
7. You'll have a happier marriage - really!
Many couples today juggle so many things - careers, kids, activities, and household chores. If you've ever found yourself fighting with your spouse over who should handle the cleaning, hire someone else to do it for you! It will free up more time for you to spend with your partner and family, and gets rid of the unnecessary stress on your marriage. 
Trust me - a clean home is a happy home!
Book Your Clean In Today
Let Us Help You Change Your Life :)
---
Oct. 25, 2017
Category: maid-services